COMMITTED TO SOLVING
BUSINESS CHALLENGES.
We specialize in tailored assistance.
Our people are our greatest asset.
Our teams are built around a unique combination of
know-how and a firm determination to offer the best
advice at each strategic decision-making moment, fostering lasting collaborations.
MEET OUR TEAMS
PARTNERS & TALENT CONSULTANTS
PARTNERS
Our team of Partners is comprised of highly talented senior executives, fully dedicated to ensuring clients reach their goals. They work together each and every day to guide and support all types of organizations with the same level of commitment to quality and results.
These seasoned professionals have held prestigious positions and share a common set of core values as well as an entrepreneurial mindset. Their backgrounds and understanding of the challenges today's business leaders must face, in various industries, make them essential allies for organizations seeking transformation.
Always attentive and looking out for the best interests of clients and executive interim managers, they build robust connections that further contribute to success.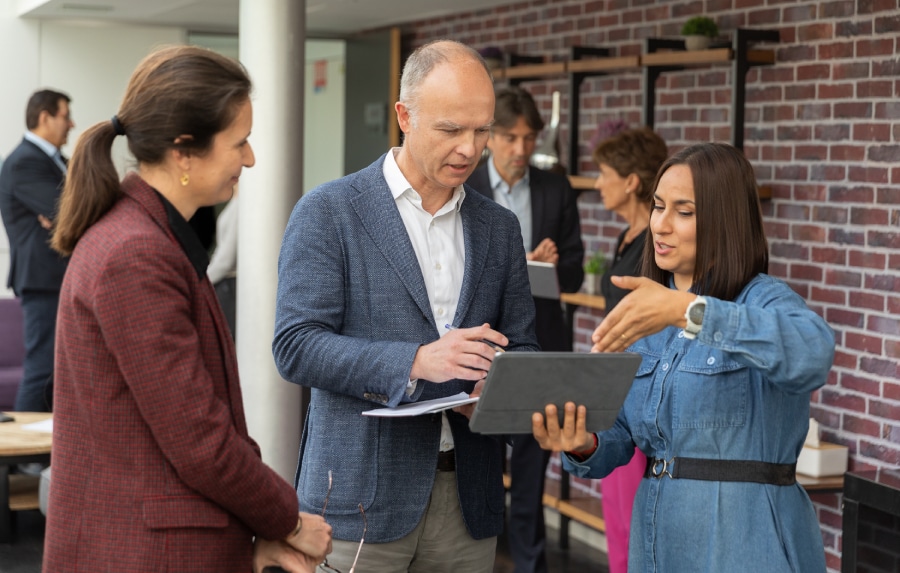 Our Talent Consultants are entirely dedicated to recruiting executive interim managers and committed to consistently listening and prioritizing the needs of our network of interim executives. They are their primary points of contact before and after each assignment.
Accurately analyzing the profiles of each senior executive, understanding their expectations, identifying their expertise, assessing their personality… These steps are essential to select the right person for each assignment within tight timelines.